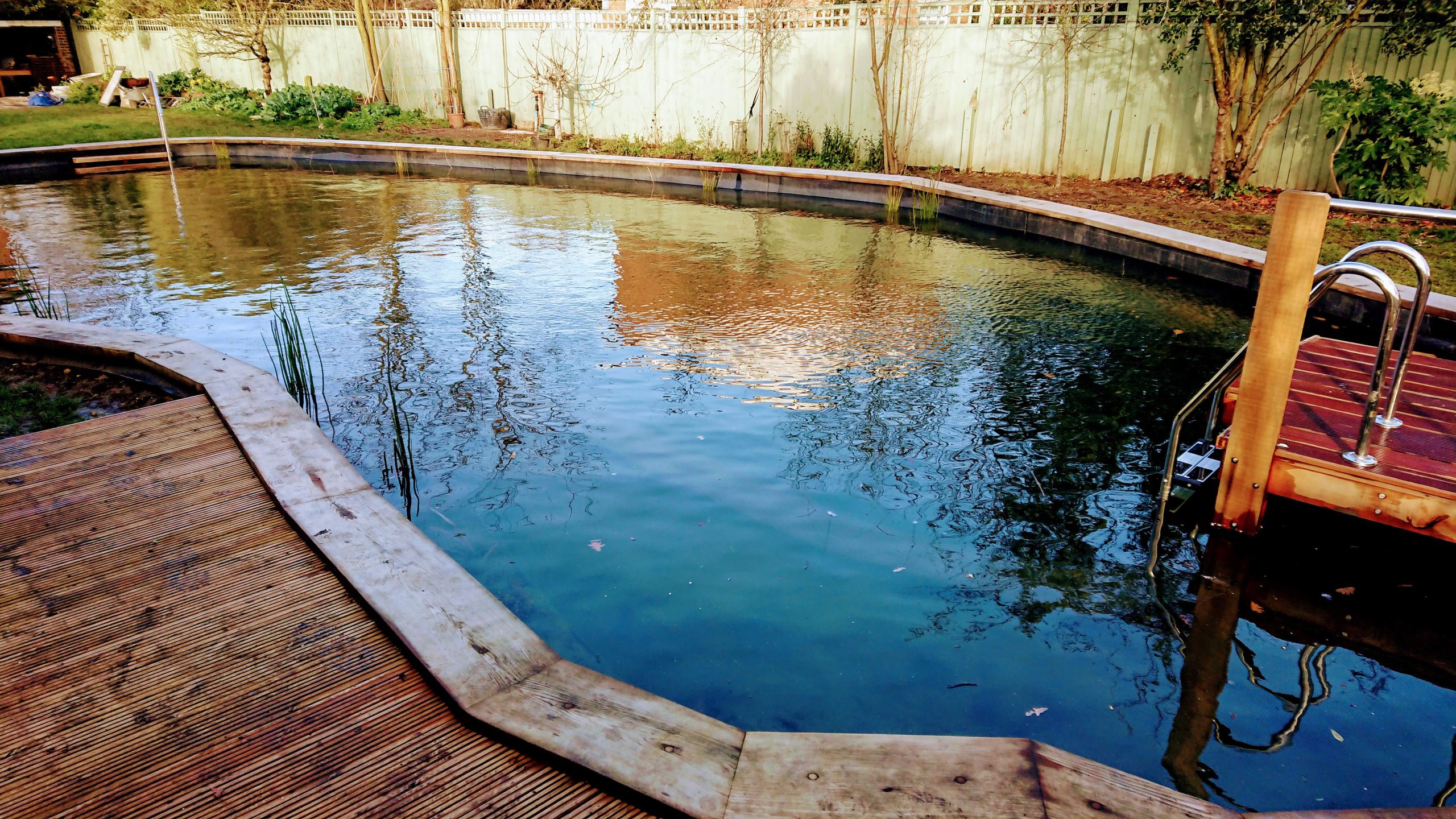 Project Details
Project

The Dulwich Pool

Category

Natural Pool

Location

South London

Year Of Construction

2021

Project Time

8 Months

Swimming Area

45 m²

Water Depth

2 Meters

Total Area

100 m²
The Dulwich Pool project was a project with nature at it's core – we were tasked with the design, build and finish of a swimmable wildlife pond.
The project was to build a 100 cubic metre wildlife pond, that was completely swimmable and integrated nature in every way.
We approached the project by planting lush greenery to create a beautiful, relaxing oasis – important as this project was in the middle of South London. We then created lots of different water depths to create the ideal conditions for the widest possible array of species and of course a nice big swimming section!
On completion and finish, we've counted over 100 different animals/birds and insects that now rely on this habitat, and that's not including the residents of the house!
The client was pleased with the results, as are we and all the local natural habitants!
Get Started
Start Your Project
Contact Elements Of Nature today to get started on your swimming pool project. Whether you're looking for a custom pool or wanting to update an existing pool we have you covered.