At Elements Of Nature, we are thrilled to share some incredible news that has filled us with immense pride and joy. Our commitment to innovation, sustainability, and eco-friendly design has been recognised by esteemed organisations, and we are delighted to announce that we have received two prestigious award nominations. It is with great pleasure that we inform you of our nomination for the Southern Enterprise Awards 2023 and our finalist position in the Ashford Business Awards for the Best Construction Company. These acknowledgements highlight our unwavering dedication and passion for creating stunning natural pools and living water pools that harmonise with the environment and enrich the lives of our clients.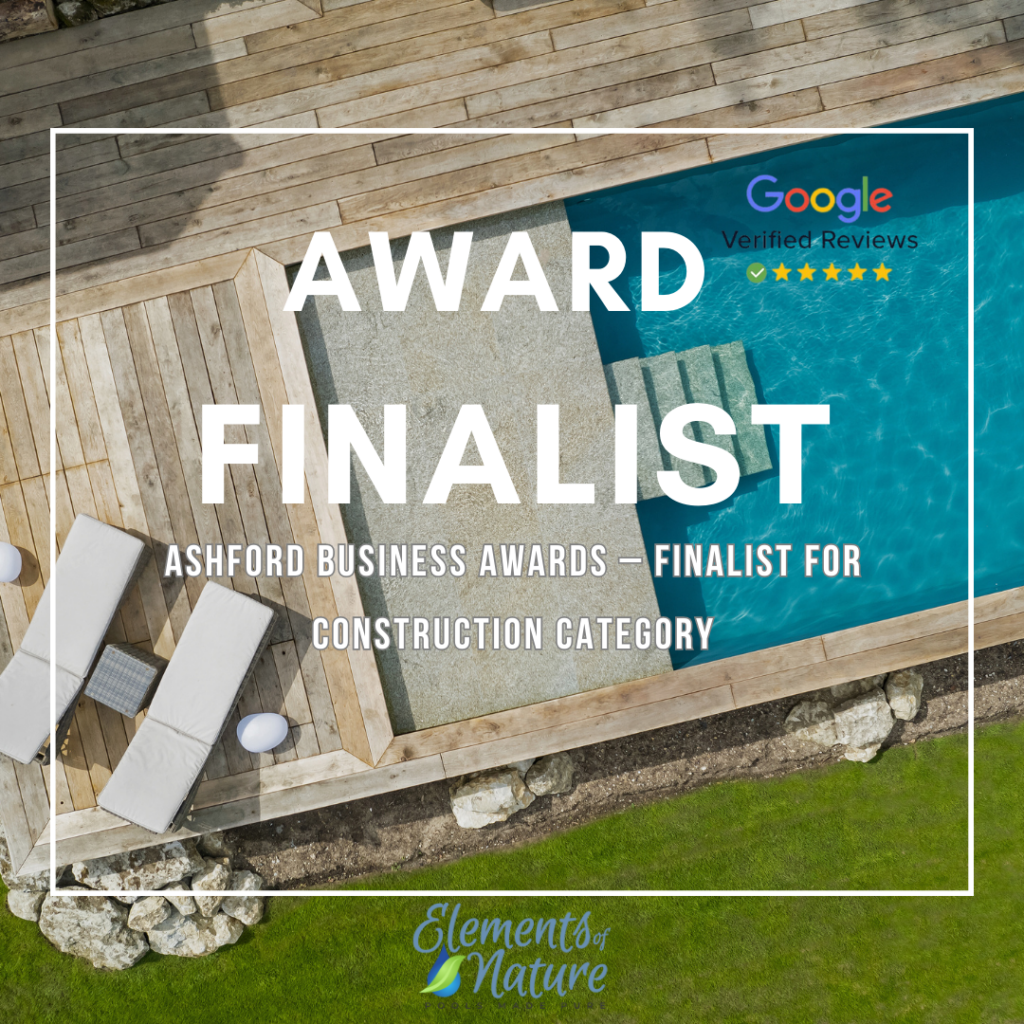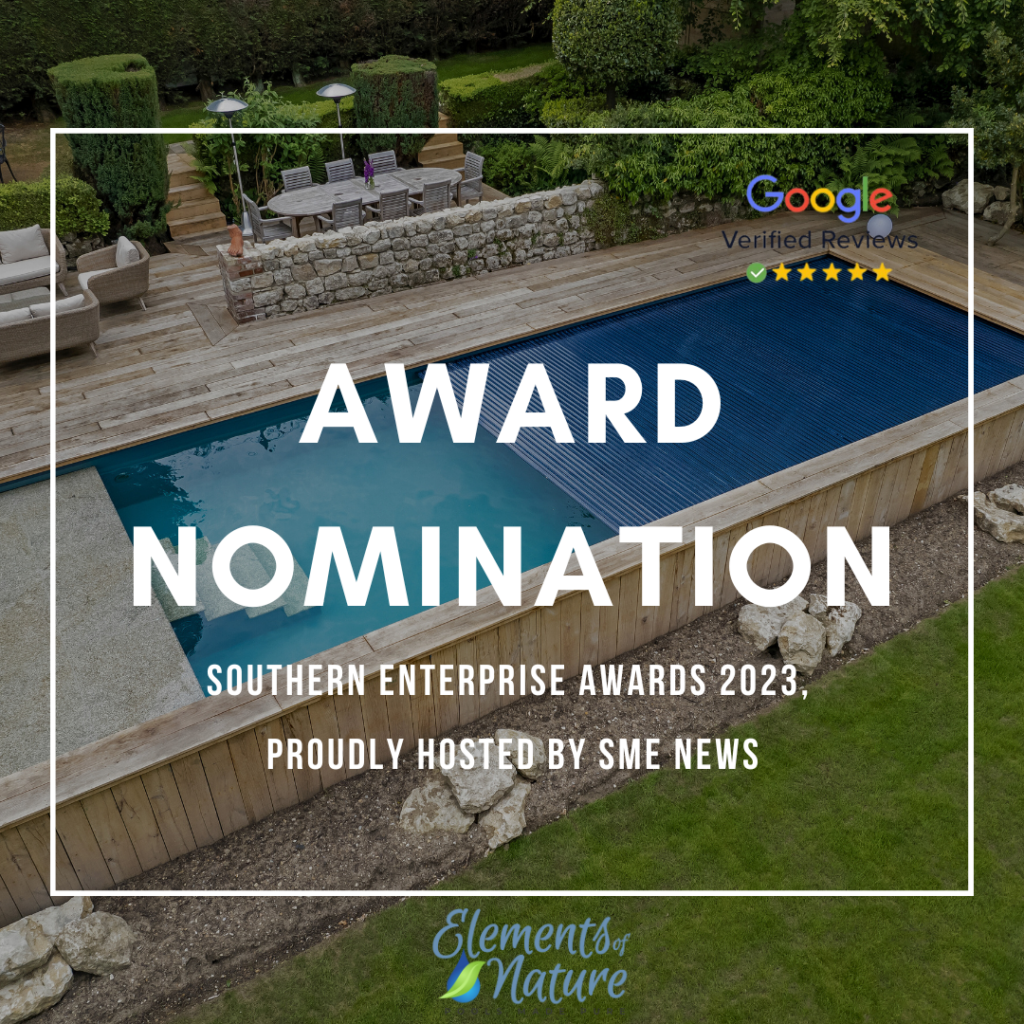 We are humbled to have been nominated for the Southern Enterprise Awards 2023. This esteemed accolade recognizes businesses in the southern region that have demonstrated exceptional growth, innovation, and excellence across various industries. The nomination itself is a testament to our hard work and commitment to providing sustainable and visually captivating water features for our clients in their property. We extend our heartfelt gratitude to the Southern Enterprise Awards committee for considering our efforts worthy of this recognition.
We are thrilled to share that we have been selected as a finalist in the Ashford Business Awards for the Best Construction Company category. This recognition is a testament to the expertise, craftsmanship, and exceptional service that our team consistently delivers. As a business deeply rooted in the construction industry, we are honoured to be acknowledged among the leading companies in our region. We extend our gratitude to the Ashford Business Awards for this incredible recognition.
These nominations serve as a reminder of the tireless effort, dedication, and passion our team puts into every project we undertake. Our primary goal has always been to create beautiful and sustainable natural pools and living water pools that blend harmoniously with the surrounding environment while providing our clients with a tranquil oasis to enjoy. Being recognised for our achievements in this manner is both humbling and inspiring, as it motivates us to continue pushing the boundaries of innovation and environmental stewardship.
We owe our success to our amazing team of professionals who consistently go above and beyond to bring our client's dreams to life. Their commitment to excellence, combined with their deep understanding of design principles and construction techniques, has played a pivotal role in our nominations for these prestigious awards.
As we celebrate these nominations, we also remain focused on the future. Our passion for sustainable water features continues to drive us forward, and we are excited about the new possibilities that lie ahead. We will continue to enhance our expertise, explore innovative techniques, and collaborate with our clients to create bespoke natural pools and living pools that leave a lasting impression.
We sincerely thank our clients for their trust and support, as well as the Southern Enterprise Awards and the Ashford Business Awards for acknowledging our dedication to our craft. These nominations inspire us to maintain the highest standards of excellence and reinforce our commitment to sustainability and environmental responsibility.